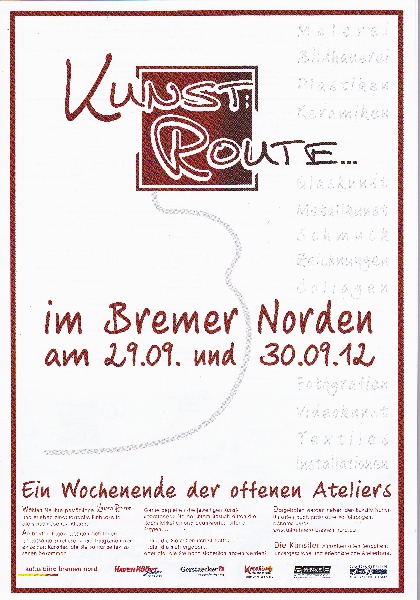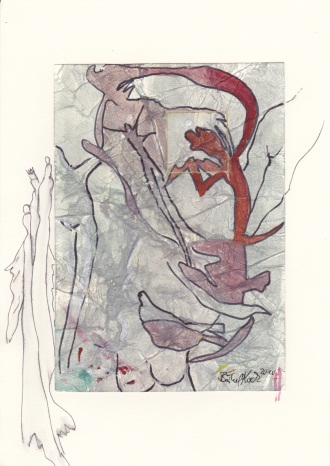 "Wind ghosts harpies", Bärbel Kock
In her emotional paintings one can feel her love to impressionism and modern art. Her color design captivites with nuanced tuning. she experiments not only with colors but also in her objects. Texts accompany many works.
Performance at both days:
"Enkaustics" (Greek-Egyptian burning art)
Saturday: 3.00 p. m.

Sunday: 12.00 and 3.00 p. m.

Atelier Kock
Bärbel Kock
Borchshöher Feld 43
28757 Bremen
+49 421 - 65 14 38
I'd be pleased about your visit. My atelier is open at
Saturday the 29th of September at 2.00 - 6.00 p. m.
Sunday the 30th of September at 11.00 a. m. - 5.00 p. m.